PROTECTIVE MEASURES FOR THE DRINKING WATER SOURSE IN RASINA DISTRICT – A CONDITION FOR SURVIVAL OF THE REGION
Postavljeno: 01.05.2021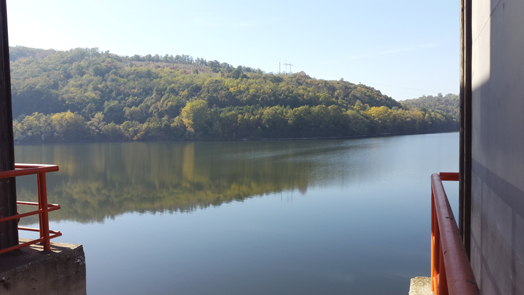 Within the program "Supporting local municipalities in Serbia on the way of joining Europian Union", which is being implemented by Permanent conference of cities and municipalities (SKGO) in partnership with Swedish Association of local regions (SALAR) and supported by Swedish government, Krusevac is one of three cities which gained opportunity to improve environment through this support, most of all Celije Lake. We could say that this is the last moment, because our drinking water source is under harmful influence for decades
"Krusevac applied in 2017 for one project, announced by Swedish Government and SALAR, it was a call for proposals "Supporting local municipalities in Serbia on the way of joining European Union – enhancing quality of services, dialog between stakeholders and efficiency of local administration" – says for GRAD the initiator of application, OliveraDrenovac, Mayor's assistant for ecology, sustainable development and energetics.
 This project should improve the efficiency of local administration, enhance capacities of Water supply Company (Vodovod) for its future roll of lake manager, to innovate and implement existing studies about the lake protection, and establish good communication with citizens in order to enhance awareness on water and natural recourses protection, as a base for sustainable exploitation of Celije Lake.
"This call for proposals was announced at the end of 2016, and we were among 10 chosen municipalities in which it will be implemented. City of Krusevac applied within the Environmental section, although there were few different grants. So, together with Zrenjanin and Cajina, Krusevac is among three local municipalities which will implement ecological projects through this program. Lake Celije was a logical choice for us, because for us in the region, it is the matter of survival." our interlocutor adds.
Project implementation started, a few workshops were held in which the analysis of current situation and stakeholders was done, as well as communication plan and some particular activities. "Considering the fact that the project focus is Lake Celije, improving management and protection, the main acter is Water supply Company, but also City administration staff, as well as Public communal company employees." Olivera Drenovac explains.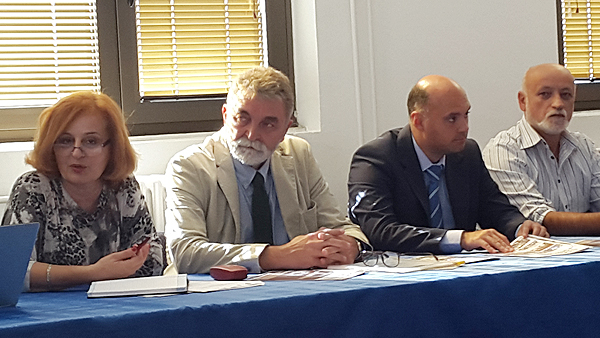 Project will last for 18 months, and the aim, according to her words, is providing long term water supply from Lake Celije for all the citizens. To reach this aim, we need to, among other things, involve local municipalities, members of the Regional water supply system into integral lake management, and Water supply company employees need to be maximally educated, engaged and committed to preservation of the lake and integral management of this water resource.
"We want to improve Lake Celije management and form a special department within Water supply Company which will deal with that, to publish guidelines for integral waste management and regional plan for water resources management." announces Drenovac. Plan is, also, to raise awareness of citizens, because we gained insight that our citizens don't have awareness about the great importance of the lake for our survival in this area.
 "We cannot live here in Krusevac without Lake Celije, because we have no alternative source of water supply, so this is of the highest importance for us. Unfortunately, our citizens have no awareness of how important this is."Drenovac concludes.
What is endangering the lake the most?
The purpose of the lake was changing since it was made. It was built as a part of protection system against mudding the lake Djerdap, and in 1984 it became a source of drinking water for citizens of Krusevac. This required also change of its protection regime, but old habits are hard to change.
Replying to question what is the biggest danger for water quality in the lake, Olivera Drenovac says:
"What endangers the lake the most is waste water from Brus and Blace, and we have been active in this part. When I say we, I mean City administration of Krusevac city, which was actively involved as much as it could and had been invited, to support the project of building system for waste water purification in Brus and Blace.   
Besides those problems with huge amount of waste water, of course, Lake Celije is being endangered by inadequate management of municipal solid waste. Following, we have a list of inadequate behavior in the lake, beginning with pesticide use in agriculture, uncontrolled sewage system from rural households that is poured on the shore of the lake, uncontrolled fish feeding by fisherman, motor boats, traffic…. So, we are talking about complex problem which we have to deal with and that's why we want to start the whole mechanism with this Swedish project, so we could resolve it."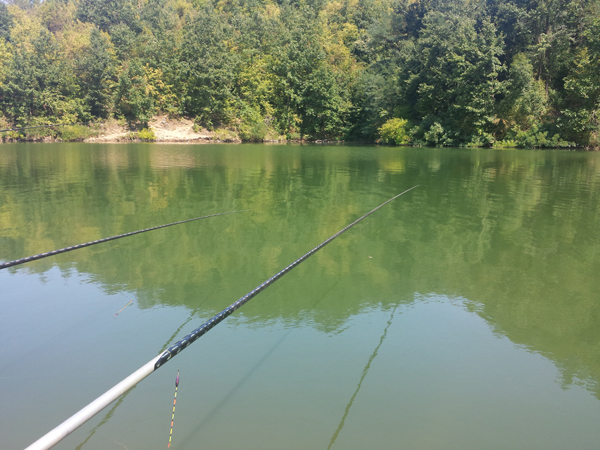 Working on three battlefronts
As an answer to all dangers threatening Lake Celije, our interlocutor says that city of Krusevac is trying to give solutions in different ways. Calling it a battle in three battlefronts, of which the project implemented with Swedish Government is one, process of building regional landfill has been started, and it should resolve matter of lake pollution by municipal solid waste.
"Krusevac is a part of the project financed by Republic of Serbia through arrangement with KFW bank (part of it will be financed from local municipality budget), for building regional landfills in Vranje and Krusevac. The Study of feasibility is in progress, and it should be finished by May next year and after that the realization will start. The worth of investment is expected to be 10 million euros for every region, so we are on a good way of solving municipal solid waste management, one more problem we have when we talk about Lake Celije."
Regional landfill will include local municipalities of Rasina District, but considering there is a great cooperation between Krusevac and Blace, Olivera thinks it is possible to involve Blace, too in this project.
"Besides two battlefronts in which we fight for Lake Celije, the third one is opened. We have succeeded, luckily, although I turned to Institute for Nature Conservation in January, to get into their program, thanks to the support of Ministry for environment and we, once again, started the procedure of declaring Lake Celije to be a Landscape of special characteristics."
Right now, Olivera says, a revision of Study from 2007 should be done, and experts from the Institute for Nature Conservation are doing a field research. Expectations are that the whole process will be finished in the first half of the next year and that the lake will finally be under this kind of protection, after many attempts in the previous years.
"This time we will succeed, because I suggested that the area should be reduced, since last time too large area of 4 thousand ha, of which a big part is on the Brus area, caused resentment of this local municipality. The proposition is now to reduce the area, and we are also discussing a political moment, that their Assembly should make this decision."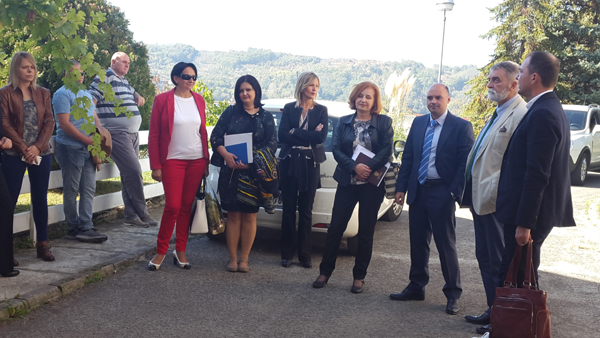 Together with Landscape of special characteristics – goes managing right
 "Declaring the lake to be a Landscape of special characteristics would also be good because, in our recommendation, Public Supply Company would be managing this protected natural land, so they would have, not only on paper, but real jurisdiction. They would have a right and opportunity to establish guarding service, they would have funding, from City of Krusevac budget, which I believe is necessary and from Ministry of environment budget, too." OliveraDrenovac explains.
 Landscape of special characteristics status implies certain degree of protection. What can and cannot be done in those areas. There are different protective degrees for every protected area. At this moment Celije Lake officially is governed by Srbijavode public company, but considering Srbijavode is in charge of all water resources in Serbia it is not realistic to expect them to have enough technical and human resources to deal intensively with all of them.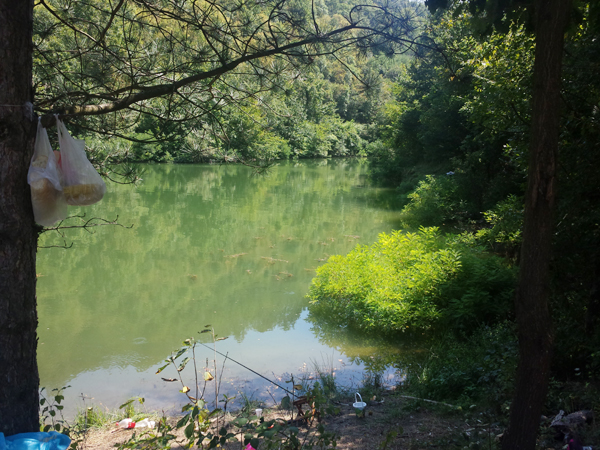 "On the other hand, we are vitally interested in the lake, it's in our interest to takeover care of the water source that is a condition for survival for us on this territory" states Drenovac, reminding that Law of water applies on Celije, as a water source, and Water supply company has scientific study on protection sanitary zones, but it is not implemented.
The scientific study predicts first, second and third sanitary zone. However, if you don't have any jurisdiction to implement it, then it is written in vain. This is why I think it is important to have protected natural land and manager which will have jurisdiction as well as capacity to implement appropriate protective measures. We found rural settlements which hadn't been moved when the lake was made and that is factual situation now on the field, after that there was illegal building for years and now we can't move them away, or at least not so fast and easy. But we can do something, we can implement some protective measures once the Water supply company has the jurisdiction to do so." concludes Mayor's ecology assistant.
---
Way that was cleared by Dragi Nestorovic
 "Deceased Mayor Dragi Nestorovic had a really big role in solving the problem of waste water that has been pouring into the lake, because on his initiative 2015, our Assembly voted decision that every household in city of Krusevac will participate in co-founding of system for waste water purification in Brus and Blace. We did that because feasibility study showed that citizens of Brus and Blace can't finance this system by themselves, so we made decision to participate in co-funding. This is why it's important for Water System Company to become regional company for managing water recourses" emphasizes OliveraDrenovac in statement for our portal. "Besides that, Nestorovic insisted on active role of Krusevac in project implementation, so we actively helped our colleagues from Brus and Blace in making plan documentation, issuing construction permits, so they would finally prepare all documentation for IPA program, within which are provided funds in amount of 13 million dollars for purifying waste water factory in Brus and Blace and part of sewage network that is missing. We hope that by the end of this year tenders will be announced for the beginning of factory building."
---
 What is the content of Chapter 27?.
According to the chapter 27, European Union is expecting from Serbia to get all natural water into a good condition, e.g. ensure good hydrological, chemical and ecological status of the waters. This means establishing sustainable condition of water resources, and exploitation that doesn't endanger environment. These regulations are directly connected with challenges we face in preservation and protection of Celije Lake.
---
N.Budimovic
SRB – https://krusevacgrad.rs/mere-zastite-izvorista-pitke-vode-za-rasinski-okrug-jezero-celije-uslov-opstanka-regiona/